By Ding Yixin, Dane Claussen and Peng Cheng
originally from http://en.shisu.edu.cn/news/2014/2014,news,003607.shtml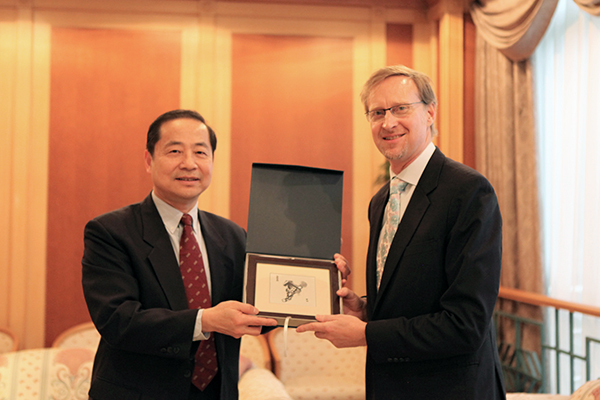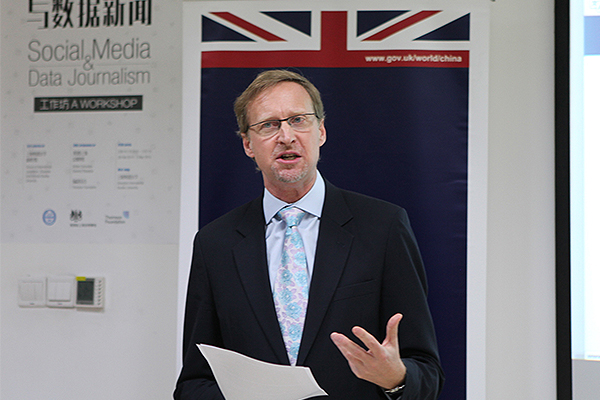 The United Kingdom's Consul-General in Shanghai, Brian Davidson, visited SISU recently and said he hopes to promote cooperation and exchanges between SISU and the British Consulate-General Shanghai as well as British universities.
President Cao Deming met with Davidson on February 28 and discussed with him SISU's talent training modes and education internationalization.
Cao told Davidson details about Internet and New Media, a brand-new undergraduate degree program in SISU. Cao said journalism education should keep pace with the digital and network development, especially to cultivate students' omnimedia literacy.
The consul general also spoke briefly at SISU's Workshop of Social Media and Data Journalism, a three-day seminar presented by the British Consulate in Shanghai, the Thomson Foundation and SISU's School of Journalism.