March 7, 2013 | By ZHANG Min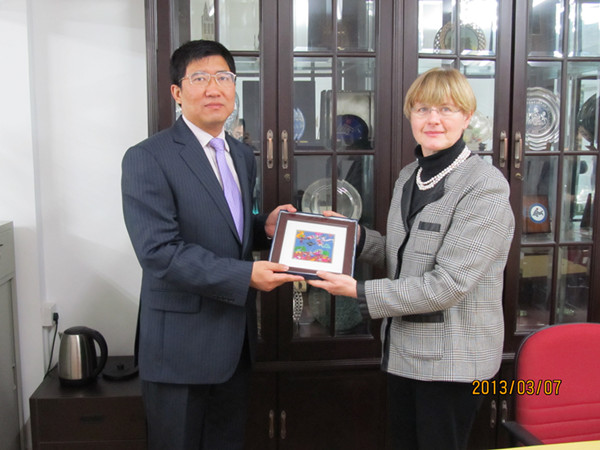 On March 7, 2013, professor Yang Li, vice president of SISU welcomed professor Roesch from Ruprecht-Karls—Universitaet Heidelberg at SISU's Hongkou campus. Professor Yang first conveyed his congratulations on behave of SISU to Professor Roesch for her becoming the responsible person of Ruprecht-Karls—Universitaet Heidelberg for the two sides' cooperation. Vice president Yang also introduced to her the host university and its international exchange programs.
Professor Roesch gave a brief introduction of the new development achieved by her university in recent years, expressed her enthusiasm at cooperating with SISU and conveyed her sincere thanks for the hospitality of Office of International Cooperation and Exchange and German Department.