October 29, 2012 | By Grace Leung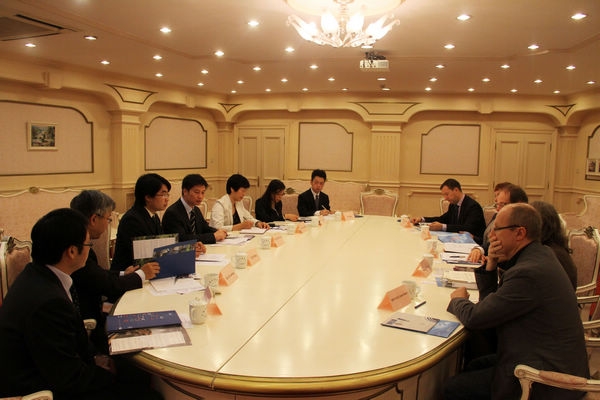 On October 29, 2012, professor Serge JAUMAIN, Vice President of Vrije University (VUB) and his delegation visited SISU and were greeted by professor Zhang Feng, Vice President of SISU. Both parties discussed collaboration frameworks in sharing research resources, exchanging faculty and students, conducting joint Ph.D and postgraduate programs and visiting scholars.
SISU's first visit to VUB in November, 2011 established institutional cooperation after both parties signed the agreement. A student exchange program between the two universities was officially launched in September, 2012.