October 23, 2012 | By Grace Leung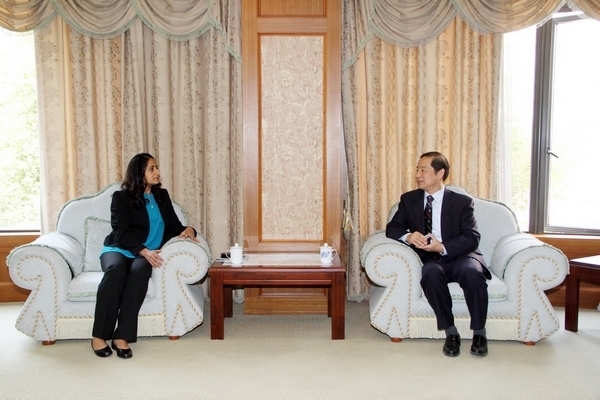 On October 23, 2012, Ms. Nurah Mohammed Jorma, the Consulate General of Arab Emirates at Shanghai visited SISU's Songjiang campus and was greeted by Prof. Cao Deming, President of SISU. The Arabic Language and Literature major is the key national major. President Cao expressed sincere appreciation to Arab Emirates Consul for its past support, and expressed wish of continuing the cooperation. Ms. Consulate General emphasized that the Arab Emirates attaches great importance to teaching Chinese language in Arabic countries, and agreed to strengthen cooperation and further its support to SISU.
After the meeting, Ms. Consulate General met with the students majoring in Arabic Language and Literature, and highly praised their academic achievement.