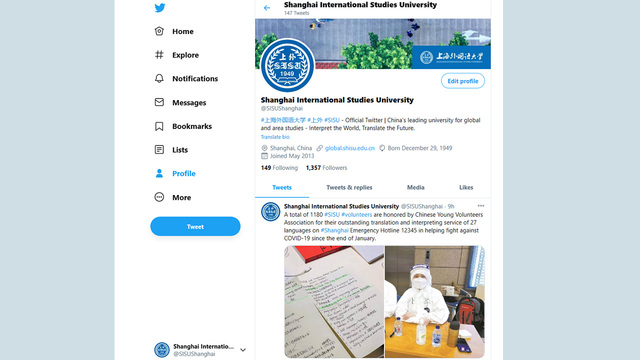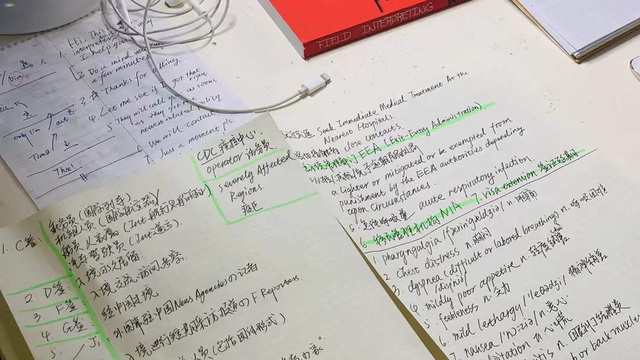 The anti-pandemic multilingual volunteer team of Shanghai International Studies University (SISU), which have provided translation and interpreting service since January, is honored by Chinese Young Volunteers Association recently. SISU is the only university in Shanghai that won the award.
In order to promote effective international communication amid pandemic, a total of 1180 volunteers in SISU have provided translation services of 27 languages on Shanghai Emergency Hotline 12345, an office that offers emergency help for people in Shanghai.
Providing necessary help for people around the world through hotline only accounts for a small part of volunteers' daily job. Except for this, faculty members and students with excellent language abilities at SISU also supported government's anti-pandemic work by editing multilingual pamphlets with accurate document translation, which plays a standard mouthpiece in important global announcement.
Because of the uncertainty of international flight and the complexity of COVID-19 tests, most volunteers have to sacrifice their sleeping time and be on duty all night long. Wu Siqi, a SISU's undergraduate student who major in English Studies, said that she need to respond as quickly as she can whenever she received a phone call. Spare no effort to help those who are in need. is a universal wish for all the SISU volunteers.
Though domestic anti-pandemic pressure become much less recently, SISU still continue its contribution and development. Being aware of the importance of multilingual services in Shanghai, SISU determined to establish an excellent and professional regular voluntary service mechanism with the help of 12345 hotline office to facilitate global communication for international residents, businessperson and visitors in Shanghai.