Resource :http://en.shisu.edu.cn/resources/news/how-young-graduates-are-helping-rural-development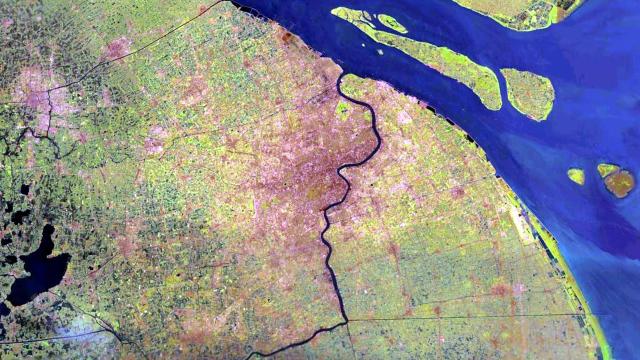 lthough she has never set foot in Chongming county, Min Jinghan says she is determined to become a village official on the island. I can adapt to new environments quickly. I'm patient and detail-oriented, and, above all, I'm no stranger to village life, she told the Global Times.
The Jiangsu-born student is one of three undergraduates from the Shanghai International Studies University (SISU) looking for an opportunity to help the city's rural development this year. They are competing for one of the 177 positions currently open in nine of the city's suburban districts and counties.
Twenty years ago Jiangsu Province saw the launch of the first program that brought college graduates to work in the countryside as local government officials or assistants. In 2008 a national program was launched and that was the first year Shanghai saw its college graduates working in its rural villages.
It's not about the benefits that the job promises, but the fact that without a basic understanding of what rural life is like in China, it's hard to succeed as either a civil servant or in any rural or urban management role in the future, Min said.
Despite being an official State program, these special rural officials are not classified as civil servants. They serve a three-year term and can only stay at a post for two terms at the most.
The benefits Min talked about are the extras that the program offers successful applicants. These graduate village officials have a shortcut to becoming civil servants - they can get up to 15 bonus points at the postgraduate enrollment exams and they can also be given preference if they apply to join public institutions.
Immediate benefits
While this job offers a range of incentives over a few years, more graduates these days seem to be looking for immediate benefits. In March this year a survey by a major social networking website for college students showed that more than 41 percent of this year's graduates were seeking monthly incomes of between 8,000 yuan ($1,290) and 10,000 yuan.
These rural posts clearly won't match these expectations - graduate rural officials are entitled to a monthly subsidy of 3,600 yuan. With some bonuses, a newcomer can expect a little over 5,100 yuan a month before tax.
So why are college graduates trying to get to these posts in the countryside? What do they actually do in these villages and how can these new graduates help rural development?
The Global Times talked to some of this year's candidates and experienced graduate officials to find out about life on the land.
Li Yuan is majoring in international politics and is one of the few male students from SISU interested in working in the countryside. Most of my classmates focus on the international aspect of politics. They tend to stay in downtown Shanghai to develop their careers.
But Li was intrigued by grass-roots administrations and was especially passionate about township administration. He thought of writing a thesis on this but couldn't find enough published material.
So I decided that I should go to the real grass-roots - the rural villages - to collect the information firsthand, he told the Global Times. I'm not keen on becoming a civil servant. I just want to learn about the countryside and I want to further my career later on by undertaking research and further study.
Li comes from Shijiazhuang, Hebei Province and said he had had some dealings with the countryside when he interned at a television station in Hebei and regularly visited rural areas for interviews. He got to compare the realities in these rural areas with those in Songjiang district, where his university is located.
But these were very general perceptions of rural life and work. I want to know more. I've never had any experience of actually living in the countryside, he said.
He has applied for a post in Qingpu district and said one of the big reasons he wanted to go there was because the position didn't have any demands relating to an applicant's household registration. These rural villages tend to seek graduates who come from the same villages and understand local dialects and problems.
Although Li knows that there are only two types of positions available for graduates like himself - assistant to a village Party secretary or assistant to a village director - he has no idea exactly what he might have to do. He hopes that his writing skills might be useful for the work if he succeeds.
An ideal candidate
The determined Min is majoring in Russian and views this posting as a stepping stone to becoming a civil servant. I think my personality makes me an ideal candidate to be a civil servant. My classmates describe me as socially aware and professionally competent, she said.
Unfortunately Min failed in a recent bid to join the Ministry of Foreign Affairs. But she believes rural officials share something in common with civil servants - they bring practical welfare to people. It's also essential that civil servants understand the life of country people - if this is not understood they can never be good civil servants.
This is work however that needs a lot more than a glittering diploma - the people who succeed at this work love what they are doing. After more than six years working in a village in Chongming, Yu Shunkang said he barely remembered what had originally inspired him to apply for the job.
It was just a passion about going rural. Today I can't remember where this passion came from. I was a shy boy and I wanted to give this a try to make myself more independent and stronger, Yu smiled. Talking to the Global Times in the Party office in Baiyao village, the Putuo-born Yu confidently talked about his village.
We have more than 1,300 households and altogether around 3,000 residents. I have visited almost each every one here over the past six years. Yu, a Shanghai University law graduate, was one of the first graduate village officials in Shanghai in 2008.
When he chose the rural posting over other jobs downtown, his mother protested very strongly. And even the villagers wondered if job market competition had become so fierce that it had driven a real city boy to the countryside.
For his colleague, Wang Zongwen, who is now the Party secretary of Lianyi village in Chongming, the decision to look for work in the countryside in 2008 was more natural. Wang comes from rural Tianjin, and said it was his connection to the land and farmers that brought him to Chongming.
The emotional connection has been there since I was born and brought up in the countryside, he told the Global Times.
A graduate of the East China University of Science and Technology, Wang said he was originally interested in working in securities but an internship made him realize that this was not for him. I didn't like sitting in front of a computer, dealing with numbers all the time. I like communicating with people and getting close to nature.
Hard to adapt
Yu and Wang started as assistants to village Party secretaries. While Yu still found it hard to adapt to a rural lifestyle (his new village didn't have street lighting), after three months Wang found himself growing concerned about his progress.
The first three months were exciting. I was living a life far away from the city's hustle and bustle. But then when my classmates talked about their busy days, I realized I was simply wasting my time here, Wang said.
Six months after he arrived, Wang began to be involved more actively in village affairs, he learned the Chongming dialect and gradually began convincing the senior village officials that he is not just a city boy.
I believe the advantage of a college education is that we can view issues from different angles. We have a broader vision, he said. Many village officials have links with the villagers in one way or another. Village matters have been traditionally dealt with through people connections. But we need to introduce a scientifically based system to manage the village. That's the most important role that people like me can play in rural development - changing the concept of management.
After two years as a graduate village official, Wang passed the civil servant exams and was appointed Lianyi village Party secretary in 2010.
After spending his first year getting to know the village, he then began introducing innovations. The village is home to the unique jingua squash, and Wang wanted to bring in experts who would help improve the specifies, the yield and eventually boost sales.
He did similar work with the locally grown cuiguan pears, which Wang helped build as a special Chongming brand.
The people who grow pears are hardworking farmers. If we didn't help them solve the sales issues, all their work through the season could have been wasted. These pears ripen in late July and early August - in the typhoon season. If farmers can't pick and sell them in time the fruit will be blown to the ground and rot. And that's heartbreaking.
The farmers no longer worry about sales - the pears are now sold through a variety of channels including online shops and specialty food stores all across Chongming.
When Wang arrived the villagers earned an average annual disposable income of 8,900 yuan - last year it was 13,000 yuan.
It's a real feeling of accomplishment when you've helped make so many people wealthier, when you've helped them solve a major headache. I often imagine that the farmers who come to me with problems are my parents, who are also farmers. I think if they were in trouble, what could I do to help them the most? That pushes me to do my best.
Traditions and customs
Yu Shunkang said it was vital for graduate officials to understand local customs because a lot of the disputes they have to mediate involve traditions and customs.
There might be superstitions you've never heard of before. Like the way local Chongming villagers won't allow others to build houses to the southeast of their own homes. They believe people will fall sick or die if this happens.
In 2010, Yu also passed the civil servants exams and was appointed deputy Party secretary of Baiyao village. An important part of his work is economic development and construction.
Yu pointed to a garden in front of the village Party building and told the Global Times that it used to be an unlicensed garbage collection station run by outsiders.
When he tried to persuade them to take the construction down, he was punched in the face by the woman who owned the property.
There are risks in the job. When villagers feel unhappy with a government policy, they can get angry and violent. Take the rural pension system for example - there are a lot of conditions that applicants have to satisfy to qualify. And when villagers are rejected they take their frustration out on us, Yu said. But most of the times, these villagers are kind, simple and chatty. They share everything with you.
Yu has married and settled on the island and Wang will soon get married as well. According to the Chongming County CPC (Communist Party of China) Organization Department, since 2008 the county has employed 372 college graduate village officials.
By May 2015, 63 remained at their postings and 309 had left. As many as 40 percent of these began working for public institutions while another 37 percent became civil servants.